Matthew 11:1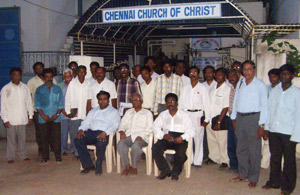 And it came to pass, when Jesus had made an end of commanding his twelve disciples, he departed thence to teach and to preach in their cities.
Mark 6
12 And they went out, and preached that men should repent
Mark 16
15 And he said unto them, Go ye into all the world, and preach the gospel to every creature.
16 He that believeth and is baptized shall be saved; but he that believeth not shall be damned.
Acts 8:4
Therefore they that were scattered abroad went every where preaching the word.
Philippians 1
14 And many of the brethren in the Lord, waxing confident by my bonds, are much more bold to speak the word without fear.
15 Some indeed preach Christ even of envy and strife; and some also of good will:
16 The one preach Christ of contention, not sincerely, supposing to add affliction to my bonds:
17 But the other of love, knowing that I am set for the defence of the gospel.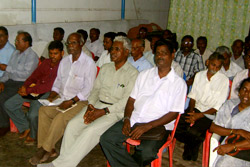 18 What then? notwithstanding, every way, whether in pretence, or in truth, Christ is preached; and I therein do rejoice, yea, and will rejoice.
19 For I know that this shall turn to my salvation through your prayer, and the supply of the Spirit of Jesus Christ,
20 According to my earnest expectation and my hope, that in nothing I shall be ashamed, but that with all boldness, as always, so now also Christ shall be magnified in my body, whether it be by life, or by death.
21 For to me to live is Christ, and to die is gain.

Colossians 1
25 Whereof I am made a minister, according to the dispensation of God which is given to me for you, to fulfil the word of God;
26 Even the mystery which hath been hid from ages and from generations, but now is made manifest to his saints:
27 To whom God would make known what is the riches of the glory of this mystery among the Gentiles; which is Christ in you, the hope of glory:
28 Whom we preach, warning every man, and teaching every man in all wisdom; that we may present every man perfect in Christ Jesus:
29 Whereunto I also labour, striving according to his working, which worketh in me mightily.

2 Timothy 4
1 I charge thee therefore before God, and the Lord Jesus Christ, who shall judge the quick and the dead at his appearing and his kingdom;
2 Preach the word; be instant in season, out of season; reprove, rebuke, exhort with all long suffering and doctrine.
3 For the time will come when they will not endure sound doctrine; but after their own lusts shall they heap to themselves teachers, having itching ears;
4 And they shall turn away their ears from the truth, and shall be turned unto fables.
5 But watch thou in all things, endure afflictions, do the work of an evangelist, make full proof of thy ministry.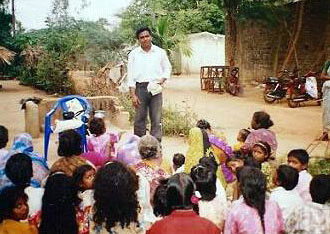 2 Peter 2
5 And spared not the old world, but saved Noah the eighth person, a preacher of righteousness, bringing in the flood upon the world of the ungodly;
6 And turning the cities of Sodom and Gomorrha into ashes condemned them with an overthrow, making them an ensample unto those that after should live ungodly;
7 And delivered just Lot, vexed with the filthy conversation of the wicked:
8 (For that righteous man dwelling among them, in seeing and hearing, vexed his righteous soul from day to day with their unlawful deeds;)
9 The Lord knoweth how to deliver the godly out of temptations, and to reserve the unjust unto the day of judgment to be punished:

Romans 10
13 For whosoever shall call upon the name of the Lord shall be saved.
14 How then shall they call on him in whom they have not believed? and how shall they believe in him of whom they have not heard? and how shall they hear without a preacher?
15 And how shall they preach, except they be sent? as it is written, How beautiful are the feet of them that preach the gospel of peace, and bring glad tidings of good things!
1 Corinthians 9
14 Even so hath the Lord ordained that they which preach the gospel should live of the gospel.
15 But I have used none of these things: neither have I written these things, that it should be so done unto me: for it were better for me to die, than that any man should make my glorying void.
16 For though I preach the gospel, I have nothing to glory of: for necessity is laid upon me; yea, woe is unto me, if I preach not the gospel!
17 For if I do this thing willingly, I have a reward: but if against my will, a dispensation of the gospel is committed unto me.
18 What is my reward then? Verily that, when I preach the gospel, I may make the gospel of Christ without charge, that I abuse not my power in the gospel.
19 For though I be free from all men, yet have I made myself servant unto all, that I might gain the more.